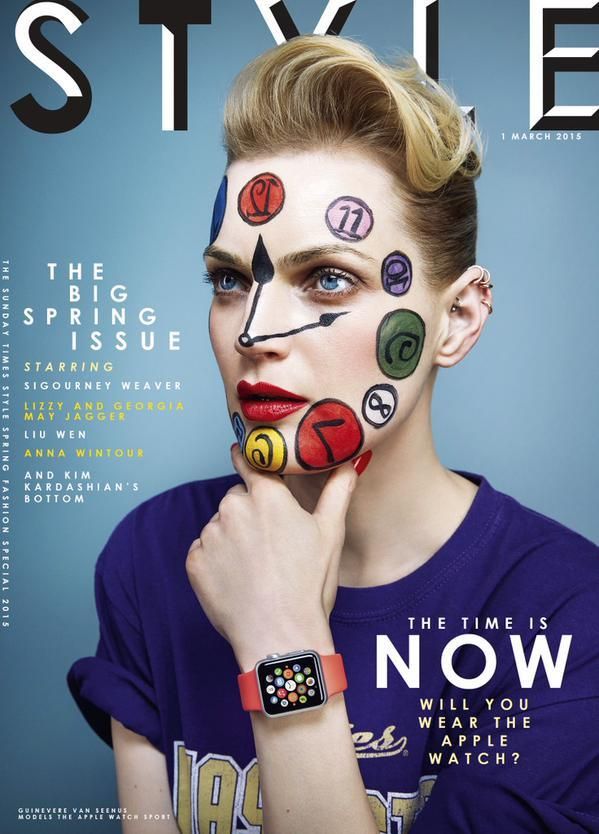 I've got a mind to give up living
And go shopping instead
I've got a mind to give up living
And go shopping instead
Pick me up a tombstone
And be pronounced dead
— Variously attributed; performed by the Paul Butterfield Blues Band
The Apple Watch pre-orders totaled over $600 million. One thing people can take for granted and Apple doesn't have a problem with is heightened public awareness. The TV spots, the live demos at Apple Stores since April 24, as well as Guided Tours online, all have people thinking about the Watch even before they develop an interest. Once the Watch is out on the street and people see them on others, if there was thought of a "lack" before, it will feel more real. ...
The ability to send virtual taps, heartbeats, and drawings through Digital Touch actively reminds owners, "Great, I have the Watch," for staying connected to their community. ... For younger users, who grew up in an age where online contact with their social network is as pervasive as face-to-face time with their friends, the demand for the Watch may be even greater. The best way to stay connected is through instant sharing of emotions and ideas, which is more conveniently done with the Watch's texting and iMessage capabilities than finding your phone.
In other words, "the Watch" enables people (especially the young, whom many from older generations now emulate) to find virtual meaning in their lives, often without interacting in "meat space."