Canine Detective Inspector Milo Plimsoll

Police sniffer dogs will have to wear bootees when searching the homes of Muslims so as not to cause offence.
Guidelines being drawn up by the Association of Chief Police Officers (Acpo) urge awareness of religious sensitivities when using dogs to search for drugs and explosives. The guidelines, to be published this year, were designed to cover mosques but have been extended to include other buildings.
The Sunday Times (London), July 6, 2008
Special Branch Office
Sensitivity Station no. 2844
Wretchley-on-Whelm
London ES5 GL9
7th July 2008

To our esteemed neighbours:
In an announcement which I am sure that you will applaud, I am happy to inform you that on those occasions (which I am confident will be extremely rare) when it is necessary to perform a search for explosives or drugs in the Old Smithy area of Wretchley -- be assured we on the Force will prosecute anyone using the term "no-go area" -- a new team has been formed to fully respect the sensitivity of inhabitants who are followers of The Prophet (pbuh).
Our search team will be led by Canine Detective Inspector Milo Plimsoll, pictured above. CDI Plimsoll has been thoroughly briefed on correct attire for explosives or drugs detection and seizure, in the unlikely event that such detection and seizure should occur.
In the spirit of reaching out to the community, I invite you to stop by Sensitivity Station no. 2844, only a camel trot from the mosque on Gorse Road, and meet all the members of the new team. Please provide 24 hours advance notice so that we can ensure that all squad members are wearing their proper kit.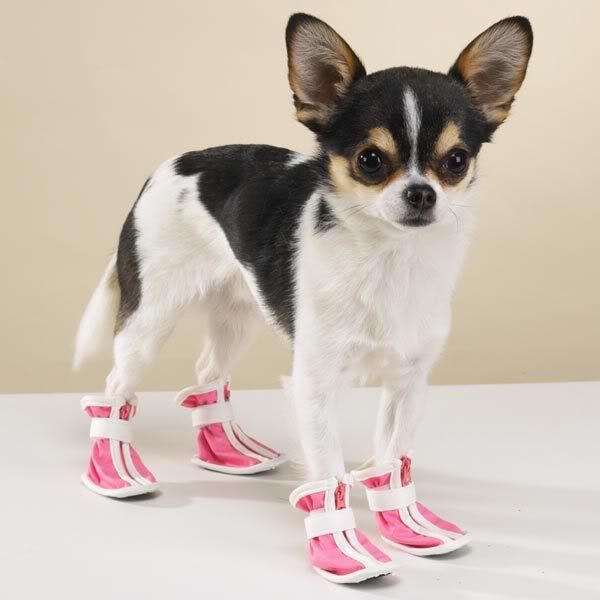 Canine Detective Sergeant Camilla Sleed-Bramway

Kind regards
DCI Markham Down
Special Branch Office
Sensitivity Station no. 2844
Wretchley-on-Whelm
London ES5 GL9
12th July 2008

Dear Sheikh Al-D'Alusia,
Yours of the 10th has been received and noted with the greatest sensitivity. In response to your protest that "boots do not make an unclean animal clean in the eyes of a Believer," a special meeting of the Community Relations Council, chaired by the Anti-Terrorism Assistant Minister for Diversity (Acting) herself, was called yesterday. I am pleased to inform you that in the interest of harmony among our rich tapestry of citizens, a new policy is now in effect. Taking note that the equine species is in much favour among your community -- is there not a breed called Arabian? And did not The Prophet himself (pbuh) ride off to heaven on a steed called (I believe) Burqa? -- the search team has been thoroughly reconstituted. I invite you and all your community to stop by Sensitivity Station no. 2844 at any hour of day or night (no advance notice required) to acquaint yourselves with our new explosives inspectors.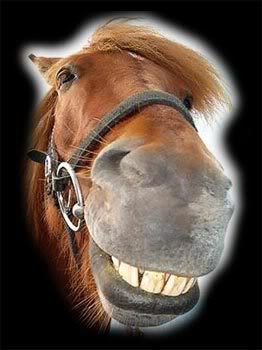 Equine Detective Inspector Racing Stripe
Hoping that you will greet this gesture of respect with equine-imity, uh, scupper that, I meant to say with full acceptance,
Kind regards
DCI Markham Down