Justice so moves that those only learn

who suffer; and the future

you shall know when it has come ...

All will come clear in the next dawn's sunlight.


-- Aeschylus,
Agamemnon
If all goes as it is widely predicted, a little over two months from now The Chosen One, attired in royal purple that burns a hole in the air against January's gray skies, will mount his throne.
The crowd will cheer. The internationalists and appeasers who imagine every threat can be neutralized with dialogue. The leftists who believe the role of the State is to rule very nearly everything. The academics and journos for whom eloquent sophistry is the singular sign of greatness. The bureaucrats licking their chops at the prospect of millions of new dependent clients. The souls lost to God who imagine that Hope can be delivered by a man.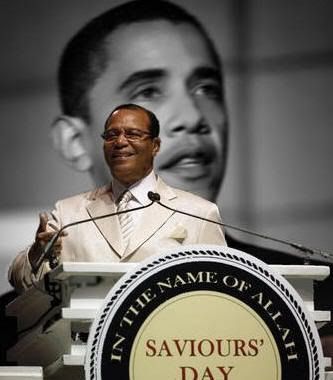 Lately I have thought often of St. Augustine, which is odd, because it was many years ago that I read his
Confessions
, and have forgotten most of it. Living in the fourth and fifth century, Augustine saw firsthand at Milan and Rome a civilization that had lost its way and its will to live. The European-American era that eventually arose from the blasted ruins of Greece and Rome seems now to be in a similar condition. The Chosen One is perfectly cast to assist at its dissolution, being acclaimed by a populace that does not believe in the virtues of the West, longing for a Great Leader to ease the transition to whatever ideology -- Marxism, Islam, nihilism -- claims it most quickly and aggressively.
Augustine converted to a new faith -- new to him, although it had been around for centuries -- and went back to his home in North Africa, where he did the work of a world outside of time, of the time that had savaged the heritage of ages.
There will be someone else in the crowd that gathers to shout the praises of The Chosen One. That person will most likely be far in the back of the throng, scarcely noticed. You might not even recognize him or her. It could be your brother or sister, your friend, or a complete stranger. Or yourself.
That person, not the one on the throne, will be a carrier of hope: the hope that is only to be found within, not in the schemes of the State; in the heart and spirit, not in futile attempts to create a heaven of this world. Perhaps those who sing hosannas to The Chosen One will soon learn through suffering that the perfect society is a nightmare, not a dream. That individuals must inspire institutions, not the other way around. That those who sell the liberty and culture, so dearly bought, for the sake of a charlatan's promises will be paid only in suffering.

Perhaps the crowd will then listen to other voices, now so anonymous, so hidden.
Not all will come clear: it never does in our human condition. But enough to welcome the next dawn's sunlight.