I was under the impression that I had written more on this subject, but maybe its importance in my scheme of things had magnified it. Anyway, previous takes are here and here.
You understand, in my appreciation of these lasses my point is that beauty is beauty, whether in performance or the performer's looks, and especially inspiring when the two are combined. It's probably quixotic to imagine, but maybe someone of Generation Y or Generation Z or whatever we're up to will look at this and note that classical musicians can be glamourous, more even than the latest hyped pop stars.
Argentine pianist Ingrid Fliter (above). I have an album in which she plays Chopin, including the Sonata no. 3, Ballade no. 4, and other works of the Romantic master. There is no doubt that she commands the keyboard. Moments of exaltation can be found here. Still, there is something slightly distant and objective that seems wrong for the album's repertory. This is Chopin: what happened to the poetry?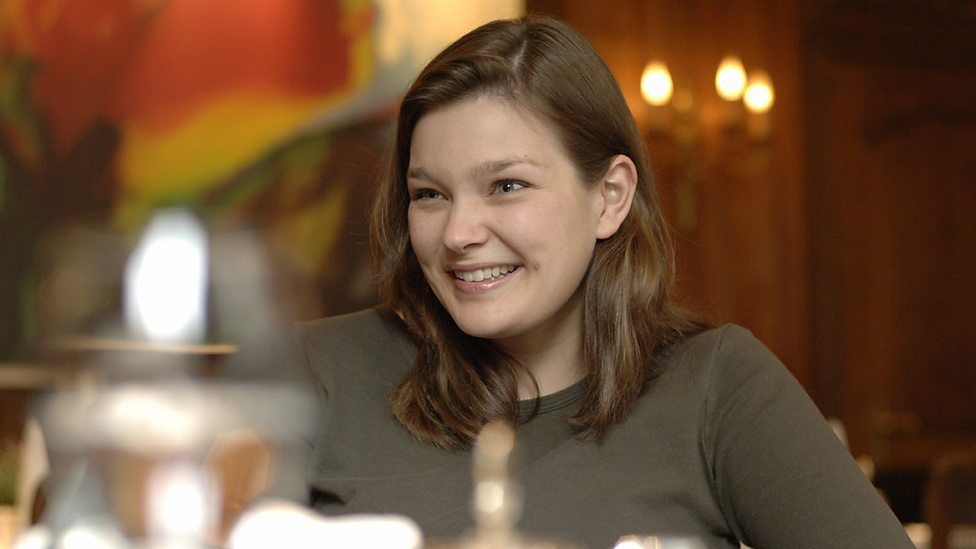 Violinist Janine Jansen. Words will not assemble themselves. Here she is in concert:
Moving right along, next up is Alina Ibragimova, another cracking violinist. I have one of the recordings she made with her frequent musical partner,
pianist Cédric Tiberghien. It's a live performance from London's Wigmore Hall, on the Hall's own label.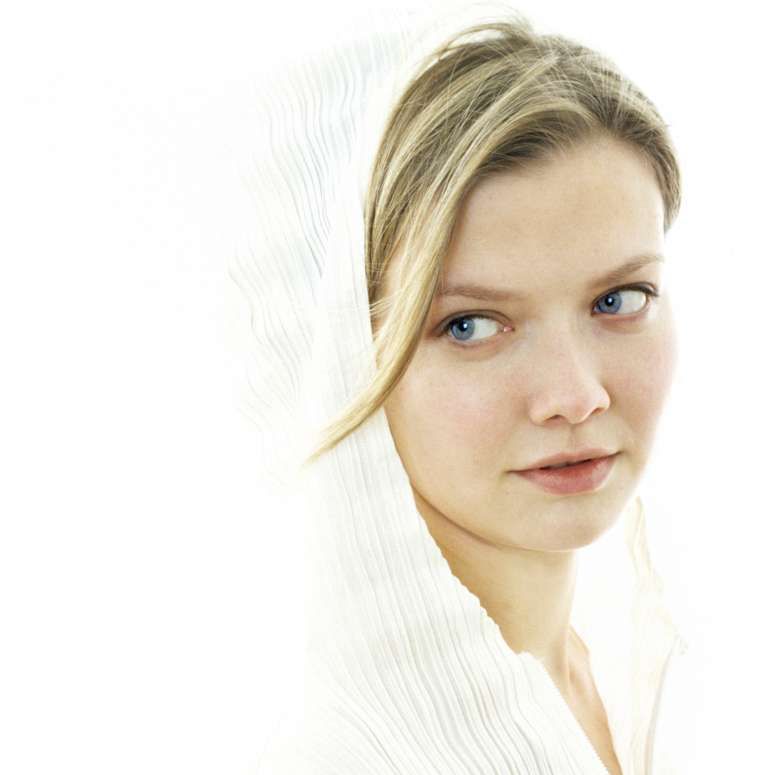 The violinist par excellence, Chloë Hanslip, has introduced some of us to obscure composers such as Antonio Bazzini and Benjamin Godard:
Pianist Simone Dinnerstein returns for another curtain call. She and cellist Zuill Bailey have collaborated on a complete set of Beethoven's sonatas. Lots of first-class musicians (e.g., Richter and Rostropovich) have had a go at these; Dinnerstein and Bailey are among the most compelling I've heard. And they're recorded in truthful Telarc sound.
It's a tradition by now to close these Classical Beauty posts with Hilary Hahn. In her recent photos, she has lost some of the earlier sensuous pixie look; in her mid-30s, she is very much the woman, and still exceptional.
I will include no new pictures of Yuja Wang. She is starting to annoy me. Not musically -- I treasure her Rachmaninov disc with the Mahler Chamber Orchestra luminously conducted by the late Claudio Abbado. But those short, tight skirts and plunging necklines border on bad taste. Yes, with so many excellent musicians around, a young player is tempted to go to extremes to stand out from the crowd. But Wang is a recognized star these days. If she wants to pose for cheesecake shots as a "civilian," outside the classical milieu, that would perhaps add to the sum of human happiness. On the stage of a concert hall, the tart look is unbecoming.
Disclaimer: All opinions expressed are solely those of the author and for entertainment purposes only. He is not a Certified Classical Beauty Adviser (CCBA™). Please do your own due diligence and consult your qualified adviser before any appreciation of the persons mentioned. This post has not been approved by the Anti-Sexism Unit of the Federal Speech Control Department.