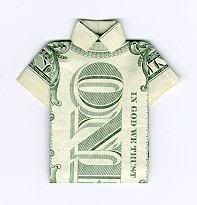 Hair shirt, popular with penitent
medieval monks, in updated model.
Martin Weiss, publisher of the investment newsletter Money and Markets, believes that the astounding amount of money banks worldwide have put into derivatives (a fancy word for leveraged bets) could bring down the whole system:
Unlike the Mafia, established stock and commodity exchanges, like the NYSE and the Chicago Board of Trade, are entirely legal. But like the Mafia, they understand these dangers and have strict enforcement procedures to prevent them. When you want to purchase 100 shares of Microsoft, for example, you never buy directly from the seller. You must always go through a brokerage firm, which, in turn is a member in good standing of the exchange. The brokerage firm must keep close tabs on all its customers, and the exchange keeps close track of all its member firms. …

For the most part, the global derivatives market has no brokerage, no exchange, and no equivalent enforcement mechanism. In fact, among the $181.2 trillion in derivative bets held by U.S. banks at mid-year 2008, only $8.2 trillion, or 4.5%, was regulated by an exchange. The balance — $173.9 trillion, or 95.5% — was bets placed directly between buyer and seller (called "over the counter"). And among the $596 trillion in global derivatives tracked by the BIS at year-end 2007, 100% were over the counter. No exchanges. No overarching enforcement mechanism.

This is not just a matter of weak or non-existent regulation. It's far worse. It's the equivalent of an undisciplined conglomeration of players gambling on the streets without even a casino to maintain order.
As usual, before we buckle at the knees, let's remind ourselves that in financial forecasting
no one is objective
. Vested interests are everywhere. This gentleman has a newsletter to sell, and extreme positions attract more attention (like this posting) and perhaps more subscribers than a more cautious and hedged outlook. I am not suggesting Weiss is writing anything other than his honest opinion, but even honest opinions can be influenced by a person's situation.
With that out of the way, let's follow his views further:
This is why super-investor Warren Buffett once called derivatives "financial weapons of mass destruction." This is why the top leaders of the world's richest countries panicked after Lehman Brothers failed, dumping their time-honored, hands-off policy like a hot potato, jumping in to buy up shares in the world's largest banks, and transforming the world of banking literally overnight.

This is also why you must now do more than just find a strong bank.

You also must find a safe place that has the highest probability of being immune to these risks. The reason: As I warned at the outset, at some point in the not-too-distant future, governments around the world may have no other choice but to declare a global banking holiday — a shutdown of nearly every bank in the world, regardless of size, country, or financial condition.
Unlikely? Probably, but today's headlines are full of events that would have been beyond unlikely a couple of years ago. Anyway, Weiss thinks that the smart thing to do now is go into full defensive mode, protecting your capital — not just against market losses, however severe, but against the temporary crack-up of the financial structure.
Even in what passes for normal times in the investment world, many renowned theoreticians (Benjamin Graham, Charles D. Ellis, John Bogle, and Burton Malkiel among them) have strongly argued that success comes not by trying to outsmart everyone else, which is impossible over the long run, but by avoiding big losses. (A lesson most of our banks have obviously never learned or have forgotten.)
I've never been totally convinced by the "efficient market" hypothesis, which says that every investment is correctly priced on the basis of all known information — if that were true, what would be the point of buying or selling at all?
But these are, obviously, not normal times. The risk-reward ratio for the short to medium term seems abysmal. Weiss is worth considering seriously when he argues that the imperative now is to
avoid losing money
. But how to do that, if you can't even count on a bank to preserve your cash and keep its liquidity (the ability to access your money and use it when you want)?
For capital conservation and liquidity, Weiss says, "the single investment in the world that's at the top of the charts is
short-term U.S. Treasury securities.
These enjoy the best, most direct, and most reliable guarantee of the U.S. government, over and above any other guarantees or promises they may have made in the past, or will make in the future."
He answers three key questions that skeptics might reasonably ask. The first is, "The FDIC is also backed by the U.S. government. So if I have money in an FDIC-guaranteed account at my bank, what's the difference? Why should I accept a lower yield on a government-guaranteed 3-month Treasury bill when I can get a higher yield on a government-guaranteed 3-month CD?"
Weiss says:
Without realizing it, you've answered your own question. If the yield is higher on the bank CDs, that can mean only one thing — that, according to the collective wisdom of millions of investors and thousands of institutions in the market, the risk is also higher. Otherwise, why would the bank have to pay so much more to attract your money? Likewise, how can the U.S. Treasury get away with paying so much less and still have interested buyers for its securities?

It's because the risk is higher for CDs, but much lower for Treasury securities. It's because even within the realm of government guarantees, there's a pecking order.

The first-priority guarantee: Maturing securities that were issued by the U.S. Treasury department itself.

The second-priority guarantee: Maturing securities that were issued by other government agencies, such as Ginnie Mae.

Third: The Treasury's backing of the FDIC.

This is not to say the Treasury is not standing fully behind the FDIC. Rather my point is that, in the event of serious financial pressures on the government, the FDIC and FDIC guaranteed deposits will not be the first in line.
I won't review the other arguments; read his post if you're interested. (Weiss needs an editor; there's too much throat clearing and background filling at the beginning. You can scroll a third of the way down and still get the points.) Your comments here are, as always, welcome.