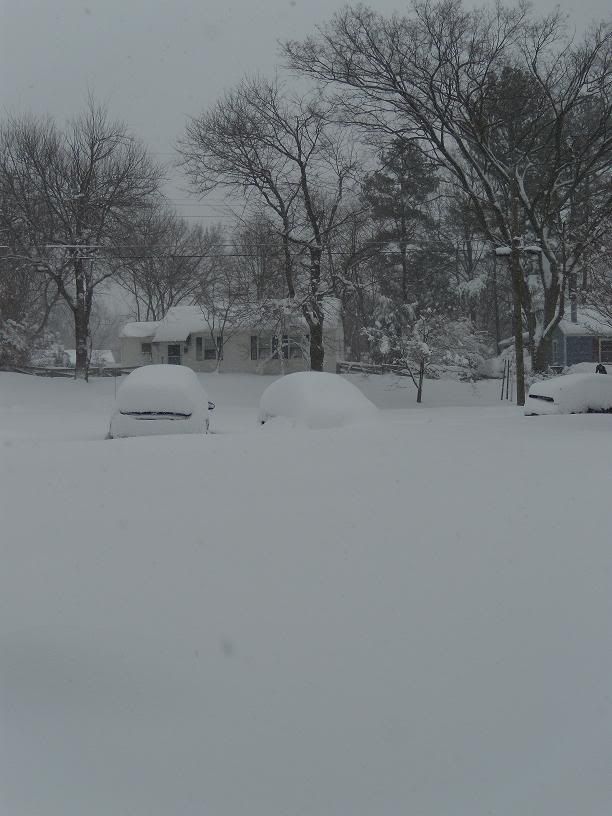 Tambourines and elephants are playing in the band.
Won't you take a ride on the flying spoon?
Doo, doo doo.
Wond'rous apparition provided by magician.
Doo, doo, doo, Looking out my back door.
-- Creedence Clearwater Revival
"Looking Out My Back Door"


This was the view from my

front

door, actually, about three hours ago.
There's been considerable accumulation since then, and the sky is still dumping snow. Those white hills in the photo are our cars.
I've seen nought like it, ever, anywhere.
The good news is that the power has gone out only briefly, then popped back on. We have AC to read, surf the net, and watch DVDs by. The thermostat works. So under the circumstances, it's all good news.
If you're reading this in Palm Springs or Brazil, you don't know what you're missing.