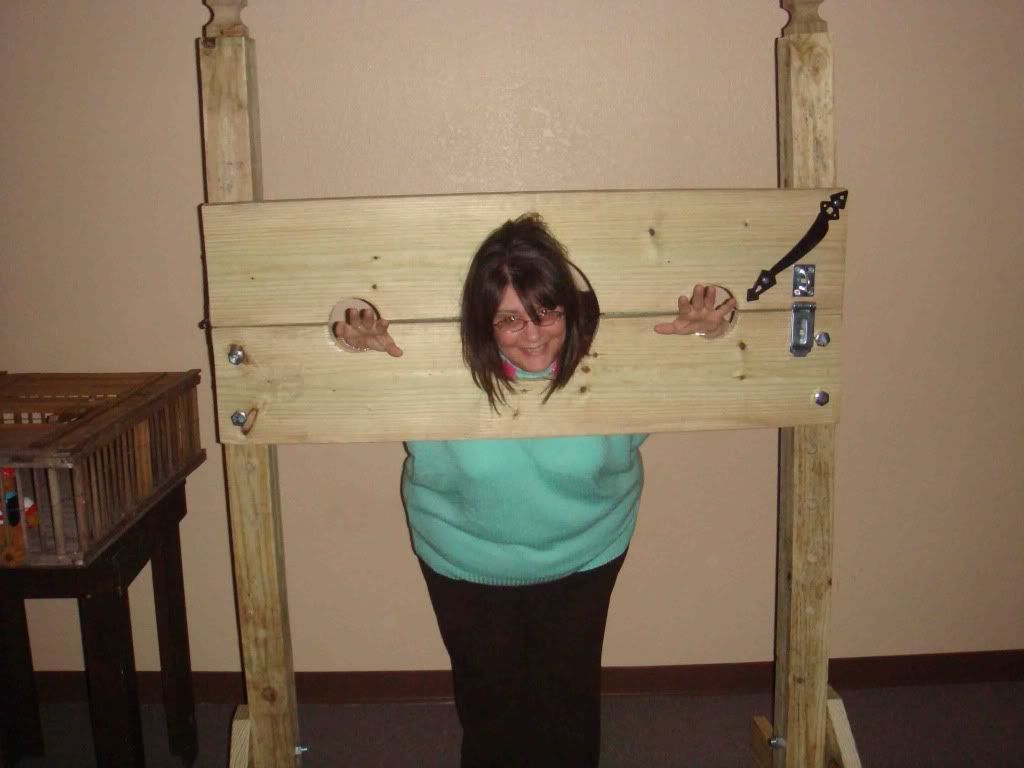 TSA beta test of new passenger screening device.
(Source: Salem Stock Photo Service, Inc.)
This weekend I took my first flights under the new TSA program that allows them to view your naked bod in all its glory or lack thereof, or alternatively, enjoy a taxpayer-supported massage, including areas that are out of bounds for most masseurs.
My own security screening was the same as usual: flight bag, shoes, belt, keys in the tray; a walk through the metal detector. It probably wasn't because I had an honest face or radiated goodwill, more likely that "the Treatment" is administered randomly (except for Muslims, who are no doubt unofficially exempt) and my number didn't come up.
I had thought beforehand about what I would do if given a choice between the body x-ray and — as the TSA notice at the entrance to the security lines put it — a "thorough" hand search. Reluctantly, I put aside any notion of staging a protest, knowing that the penalty would be severe and would probably prevent me from reaching my destination.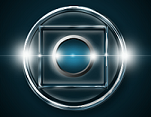 But I did see others given "the Treatment" by our TSA guardians:
A middle-aged woman, who happened to be behind me in the queue, was ordered into the peek-a-boo scanner, which had plexiglass sides; it reminded me of the booth in the photographs of Adolf Eichmann on trial in Israel.
A man and a young woman were given the super frisking. I was careful not to appear to be paying too much attention lest I attract suspicion, but it was "thorough," all right, although you would have to ask one of them exactly how thorough. The passengers' arms were spread horizontally during the feel-up, like martyrs about to be crucified. Both smiled while being palpated, which annoyed me, but I suppose they, like me, just wanted to avoid trouble.
Has the airport security farce finally gone far enough to provoke a serious reaction?
Frankly, I wouldn't bet on it. Not many chumps actually believe these enhanced searches make them any safer, and lots of people are angry, but people are angry about all kinds of things and all their steaming does is cook their insides. The TSA is widely viewed as a dole for bureaucrats and a jobs program for the underclass, but it's far from unique as such, and the public puts up with the others.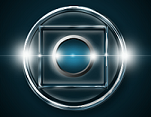 There are calls to
abolish the TSA
. I don't think disconnecting the agency and turning its functions over to private companies would solve the basic problem, which isn't inefficiency but a screwy, politically correct concept of security.
Aviation security shouldn't be a game of find-the-needle-in-the-haystack, looking for dangerous objects on every passenger. Real security is a matter of intelligence, in both senses of the word. While there is no absolute way of neutralizing every threat, we could do a damn sight better at it if we concentrated on the kind of people who are most likely to be terrorist threats. Everyone, including TSA management, knows perfectly well who they are. But we must pretend that terrorists are found equally among all demographics, as likely to be a 75-year-old man from Iowa as a Sudanese Muslim. So we're "sensitive" to the feelings of the Muslim, but parents of a five-year-old American who don't want his genes subjected to God knows how much radiation have to turn him over to a TSA functionary for a spot of child molestation.
The strategists of al Qaeda must be laughing till tears run down their faces at how easily they've tangled the world's superpower in knots, making it treat its own citizens as war criminals until the TSA decides they are innocent. After all, the alternative of profiling and discrimination is a Forbidden Thought, but looking at you through your underwear is the price we have to pay so Dar al Islam won't be offended.