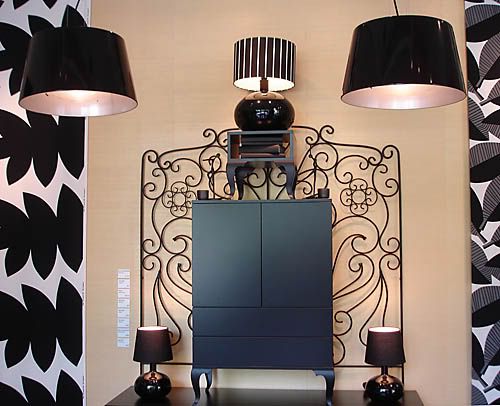 I dislike shopping, almost any kind of shopping, but when I first set foot in an IKEA big box some 20 years ago it was a pleasant surprise. I'd never seen anything like the Swedish-based store, with Euro-stylish furnishings at sane prices.
I've been back to various IKEA locations over the years, but the charm gradually wore off, and this past weekend it was a distinctively sour experience. I realized that the store has gradually been going downmarket. The designs are now bland and unoriginal. Colors and fabric patterns tend toward harsh reds and blacks or "neutral" hues like beige and off-white. Timeless Dorm Room.
The environment has been degraded, too, with continuous rock music to remind shoppers of what a thrill it is to buy.
A multi-national marketer like IKEA doesn't go in for basic changes by accident. Doubtless management has computer programs that tell them the exact profit they're making on everything they sell in a given unit of time. Something has caused IKEA to devolve from stylish to blah (in its American branches, anyway -- maybe they're different in other countries).
I think I figured it out, by observing the clientele. IKEA used to see its customers as middle class, college-educated; it offered the kind of goods that would appeal to that demographic. This weekend, though, a large percentage of the shoppers were ethnic minorities (or, collectively, majority minority), rounded out with the kind of whites who wear baseball caps and "message" sweaters. About a quarter of the hunter-gatherers were speaking Spanish.
IKEA knows what it's doing. It's responding to the changes that our rulers have forced on us, rebranding itself for a Third World America. The middle class that IKEA once pitched to is shrinking, with its back to the wall, and not in a mood for spending. Sociologically, IKEA is now a "cool" dollar store.