Barring a few urban safe houses ("cigar lounges") and private homes, you are unlikely to see anyone smoking a cigar in today's America. Those who enjoy the habit must meet in isolation, like early Christians in Roman catacombs.
I don't smoke and I can't argue the health case. Cigars are probably unhealthful. In other words, they are like millions upon millions of other hazards, including automobiles, mines where some go to work every day, power tools, tornadoes, &c. Danger lurks everywhere.
But cigars have gone the way of so many relatively innocent pleasures of a long-ago more relaxed era, including conversation and middle-class home piano playing. With the loss goes another: the glorious frivolity of the cigar box.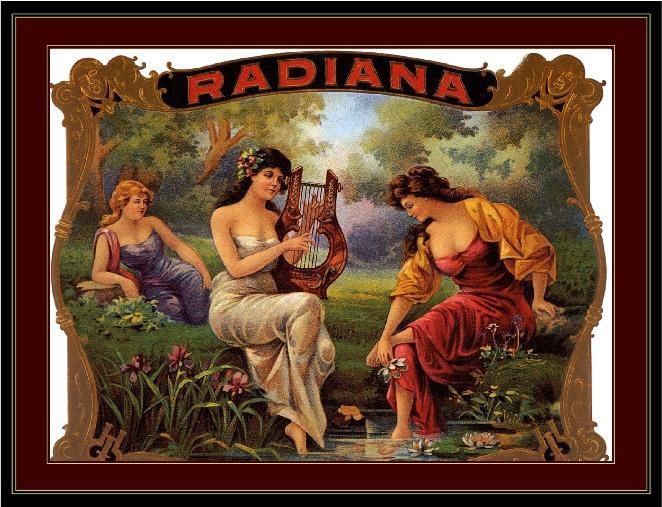 If they lower themselves to take notice of cigar box decoration, today's art connoisseurs would insist that it is not art but Kitsch. Whatever. It offers a window into another time and popular taste.
When I looked on Google Images for a few examples, I was surprised at the variety of styles.
A few associate cigar smoking with wealth and sophistication, as above. They seem to be relatively rare, however.
Not Kitsch in my estimation (below): delicate draftsmanship and refined beauty.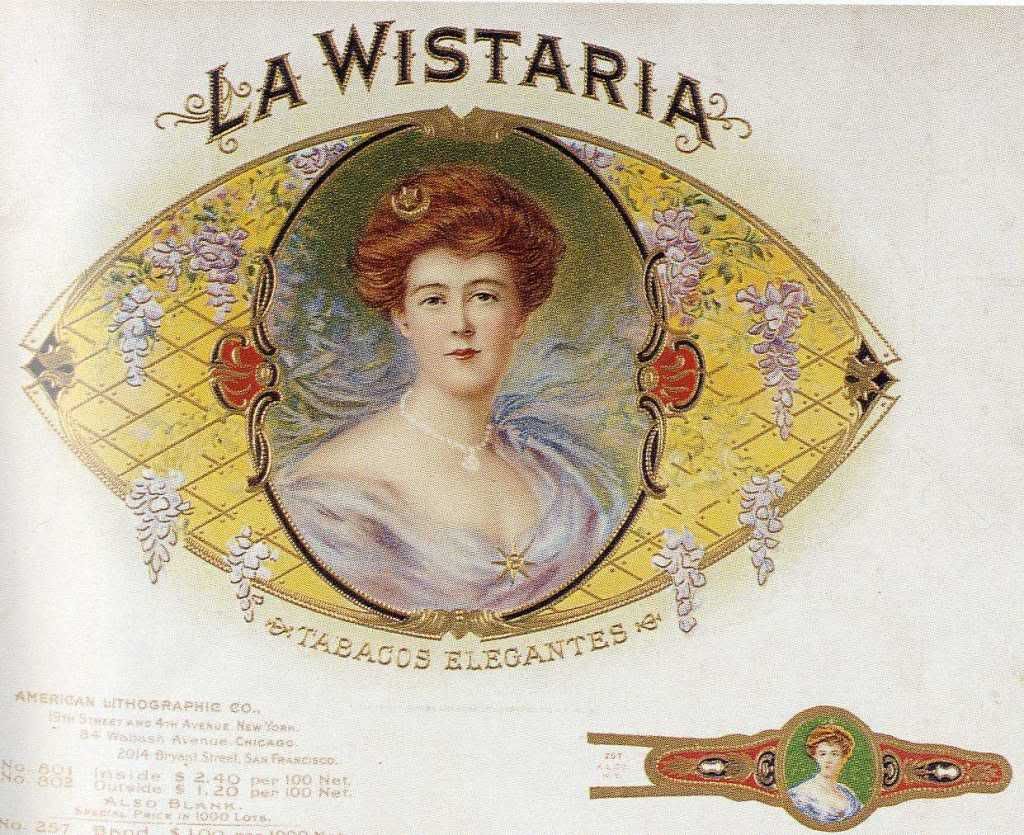 Others express the giddy romanticism of pre-Great War exotica.
Imagination runs wild, to put it mildly. Mark Antony was unaware that tobacco existed. Classicism was often invoked, although Greek maidens and Roman senators were not known for their smoking practices.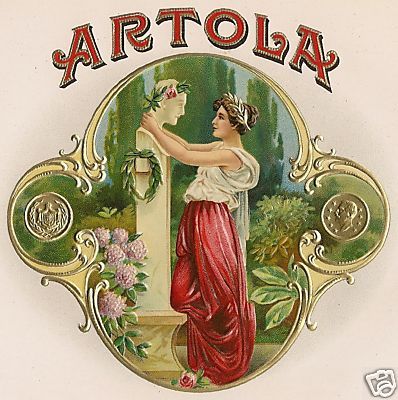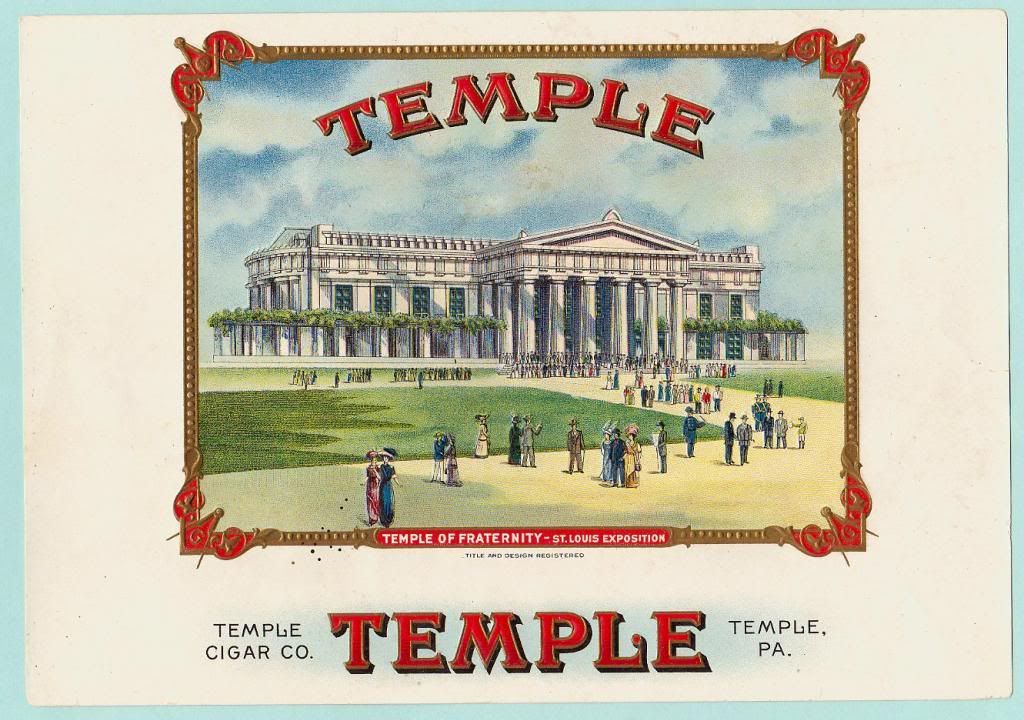 Fraternal organizations -- in this case, the Freemasons -- had their own dedicated cigar storage.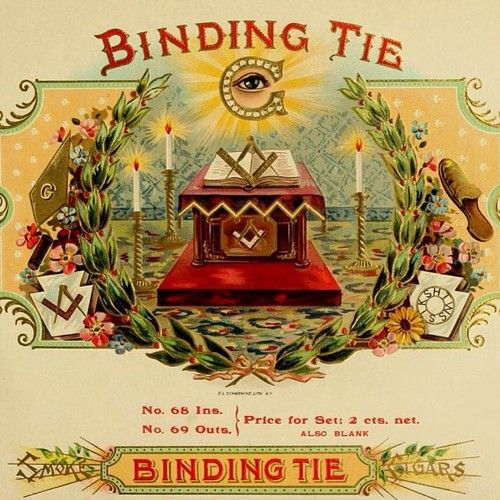 Cigar box designers were not inhibited about calling up images of satisfied prosperity.
Finally, let us not forget the inventor of the exploding cigar.