I hate to see that evening sun go down
I hate to see that evening sun go down
'Cause my lovin' baby done left this town.

If I feel tomorrow like I feel today
If I feel tomorrow like I feel today
I'm gonna pack my trunk and make my getaway.
--W.C. Handy
"St. Louis Blues"
What's with this Daylight Saving Time lark, anyway? (Usually and mistakenly called "Daylight Savings Time," as though prices on everything are reduced while the sun pours.)
Inevitably, at this point in the year when we're told to "set our clock back an hour," in one of the Standard Journalistic Stories dusted off annually it is re-revealed that there was no such thing until comparatively recently and that various countries observe its beginning and end at different dates.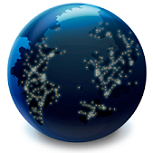 Presumably, the original idea was ... why did anybody think it made sense? Arizona, where I used to live, secedes from the Time Union: the last thing anybody in Phoenix or Tucson, broiled in summer days, wants is another hour of sun torment. Maybe, when we were an industrial country, it was assumed that factory workers exiting the dark satanic mills would welcome a wodge of extended solar radiation.
But no law can alter the Earth's wobble or whatever it is that shortens the day in the northern hemisphere in the colder months. So shifting hours is a pure trade-off. The sky lightens up sooner and darkens sooner.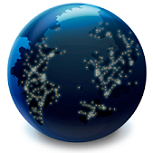 Why is this supposed to be a boon? Sure, it's dreary to rise from sleep's grip when it feels like nighttime to head off to the job, for those Americans who still have one. The end of DST mitigates that somewhat. But few who spin and toil are in the mood for contemplating nature's creations at half-six in the morning; the unemployed and retired remain sunk in dreamland until their windows are lit anyway.
Instead, the salarymen and salarywomen are privileged to find their way back to their dwellings after work in the gloom of Erebus. Some cranks, myself among them, would argue that we've got the time edit backwards: DST should be in winter, not summer.
Or we should at least stop fiddling with what astrophysics sends us.