While it's rare for me to offer a bouquet to the
Washington Post
, the left-leaning daily does occasionally serve a useful purpose. For one example, I refer you to yesterday's
front-page article
headlined "Monitoring America." Even better was an
earlier piece
in the same series, "A hidden world, growing beyond control."
Only the Kingfish of the mainstream media can devote the resources needed to get an overview of a complicated story like this; the paper says its reporting is based on almost 100 interviews and a thousand documents.
The gist of the stories is how the national security state has grown since 9/11 and increasingly involves state and local police taking the federal coin, sometimes returning the favor with surveillance information — which remains in databases even if no terrorist intent is found. And the Post also cites examples of police departments using their "anti-terrorism" kit for their own purposes.
Technologies and techniques honed for use on the battlefields of Iraq and Afghanistan have migrated into the hands of law enforcement agencies in America.




The FBI is building a database with the names and certain personal information, such as employment history, of thousands of U.S. citizens and residents whom a local police officer or a fellow citizen believed to be acting suspiciously. It is accessible to an increasing number of local law enforcement and military criminal investigators, increasing concerns that it could somehow end up in the public domain

.
For example:
On a recent night in Memphis, a patrol car rolled slowly through a parking lot in a run-down section of town. The military-grade infrared camera on its hood moved robotically from left to right, snapping digital images of one license plate after another and analyzing each almost instantly. Suddenly, a red light flashed on the car's screen along with the word "warrant."

"Got a live one! Let's do it," an officer called out.
One result of this national security web, the paper says, is that the FBI "is building a vast repository controlled by people who work in a top-secret vault on the fourth floor of the J. Edgar Hoover FBI Building in Washington. This one stores the profiles of tens of thousands of Americans and legal residents who are not accused of any crime. What they have done is appear to be acting suspiciously to a town sheriff, a traffic cop or even a neighbor."
The story seems reasonably fair-minded in acknowledging that this high-tech information technology can help both crime fighting and counter-terrorism. But it also suggests that finely focused tracking of anyone who comes to the attention of the law for any reason is a few steps too far. I agree.
We're still a long way from Soviet-style surveillance, but there is something creepy about so many state resources going into watching all of us with no need for tiresome old-fashioned stuff like search warrants.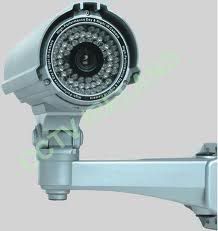 Nevertheless, the Post being the Post, it interprets facts it has so responsibly and diligently uncovered with its typical slant.
For instance, it Views With Alarm what some security consultants are telling local cops.
Ramon Montijo has taught classes on terrorism and Islam to law enforcement officers all over the country. …
What he tells them is always the same, he said: Most Muslims in the United States want to impose sharia law here."They want to make this world Islamic. The Islamic flag will fly over the White House - not on my watch!" he said. "My job is to wake up the public, and first, the first responders."
To the
Post
's reporters, this is such obvious insanity that they don't even feel any need to refute it. But is it really so far off the mark? The
Daily Mail
reports
, "Around a third of young British Muslims favour killing in the name of Islam, according to a survey revealed by the WikiLeaks' publication of U.S. diplomatic cables.