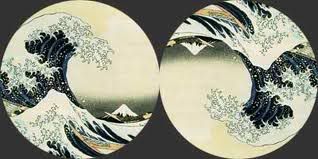 Toronto is becoming a city of stark economic extremes as its middle class is hollowed out and replaced by a bipolar city of the rich and poor – one whose lines are drawn neighbourhood by neighbourhood.




New numbers indicate a 35-year trend toward economic polarization is growing more pronounced: The country's economic engine, which has long claimed to be one of the most diverse cities in the world, is increasingly comprised of downtown-centred high-income residents – most living near subway lines – and a concentration of low-income families in less dense, service- and transit-starved inner suburbs.
Who are these low-income families?
Those in the lowest-income areas are also more likely to be immigrants and visible minorities.
… If the trend continues … Toronto in 2025 will have a concentration of high-earners along the lakefront and the city's subway lines surrounded by low-income areas – with almost nothing in between.
Haven't Canada's bien-pensants been telling us in season and out that diversity is the key to the country's strength? That its comatose white population is a real drag, and only the cultural and economic enrichment of immigration from the world's far corners (plus the Eskimos, or whatever their politically correct name is) offers salvation?
That continuing trend risks creating pockets of the city that become "no-go zones," said Carol Wilding, president of the Toronto Board of Trade. She added the information isn't surprising, but it "starts to put more of a crisis tone" on the need for the city to fix a growing problem that's as economic as it is social.




"It does make it more challenging for businesses to want to get in there to invest in those neighbourhoods," she said. "It's a greater call to action. … We aren't moving fast enough."
Ms. Wilding, why do you say the situation isn't surprising? It's not surprising to you that all those immigrants are getting behind in their re-vitalizing of Canada? Do you mean Toronto isn't welcoming enough, with its TV programs in 30 languages?

The city should be moving faster toward what? Oh, yes, "for the city to fix a growing problem that's as economic as it is social." How should the city fix the problem? Create Section 8 vouchers for the immigrants and visible minorities to live in the lakeshore high-rises? Bus the kids of the high-income residents out to the low-income, service- and transit-starved 'burbs?
To people like Ms. Wilding — and I'm sure she represents all respectable opinion in Toronto — the problems never have anything to do with the immigrants themselves. It's those beastly high earners. It's middle class folks who don't want to live in the inner city with all the Third Worlders they assure you are the very essence of what Canada stands for.
It also seems to contradict Toronto's most prized mottos – "Diversity our strength" and "The city that works." Neither of those rings true any more: Toronto's diversity is becoming balkanized, turning it into a weakness where it could otherwise act to the city's advantage. The creation of economically polarized pockets of high- and low-income residents means Toronto simply won't "work" as a municipal entity
If diversity has become a disadvantage, a balkanizing force (as it invariably does, in Toronto or anywhere), how could it "otherwise act to the city's advantage"? Faced with the reality of the effects of mass immigration, the multi-cultural cheerleaders can only fall back on a hard-line insistence that it should work! It shouldn't be a problem!
In Toronto, the idea of neighbourhood-specific poverty came to the fore several years ago. Among city-sponsored and independent community initiatives, it spawned a "priority neighbourhoods" program, in which the city targeted several particularly troubled areas. Despite the flood of money and services, however, things aren't improving on a broader scale.
So it is in the fantasy land of multi-culturalism, ever and ever, world without end. Despite government initiatives and programs "targeting" under-served visible minorities, pasting money over the problems, things don't improve. They keep going the way they're going. When you can't acknowledge the truth, that a middle-class society and population replacement from tribal societies are incompatible, then all you can do is weep about "challenges" not being met. And issue yet another call to action, and warn that the action isn't coming fast enough.