Years ago when I heard Shelby Lynne's first popular album, I Am Shelby Lynne, it didn't make much impression on me. I am impressed by her recent Tears, Lies, and Alibis.
It goes under the heading of "country" because of the singer/songwriter's background and some of the arrangements, but this is about as far as you can get from from the debased commercial Nashville sound. Tears is personal without being "confessional," relatively spare in its instrumentation. Acoustic guitar (I'm not sure if she is the player) predominates in most songs, and several in their bleak power remind me of the kind of music I heard in folk music clubs long ago.
Lynne produced the album herself, seems to have known exactly what she wanted, and got it. The
Allmusic
site says some of the tracks were laid down with her own band and augmented by studio musicians in Nashville. That she was serious about sound quality is confirmed by the fact that it was mastered by the great audio engineer Doug Sax, who among many other accomplishments co-founded Sheffield Lab, perhaps the first audiophile label.
I'll reiterate that this is dark, way removed from the honky-tonk frivolity and teary bathos of most of today's plastic country product. The third track, "Like a Fool," sets the tone while drawing you to its depths of love and need.
Tears, Lies, and Alibis is an album that matters.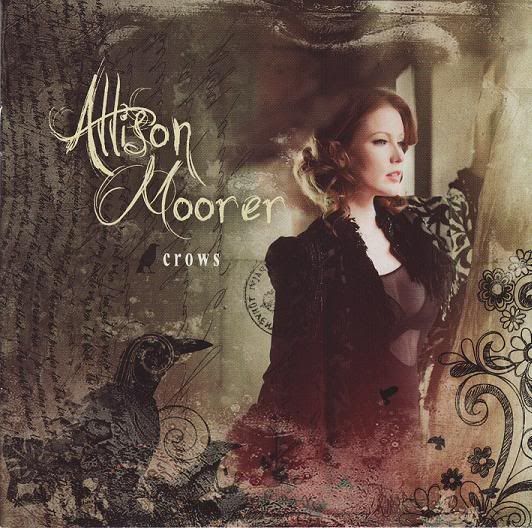 That brings me to another recent release, Allison Moorer's Crows. She has six previous albums in her discography, none of which I've heard, but Crows (on which she wrote most of the songs) is accomplished and winning.
Like the Shelby Lynne album, Crows has a tenuous connection with the country scene, being neither glitzy nor neo-traditionalist. The tracks are generally moody, owing just enough to pop music to enable them slide down easily. Guitar lines are fairly evenly divided between acoustic and electric.
Whereas Lynne's voice is finely polished steel, Moorer's is liquid gold that can boil over when the theme calls for it. The intelligent lyrics are a further attraction.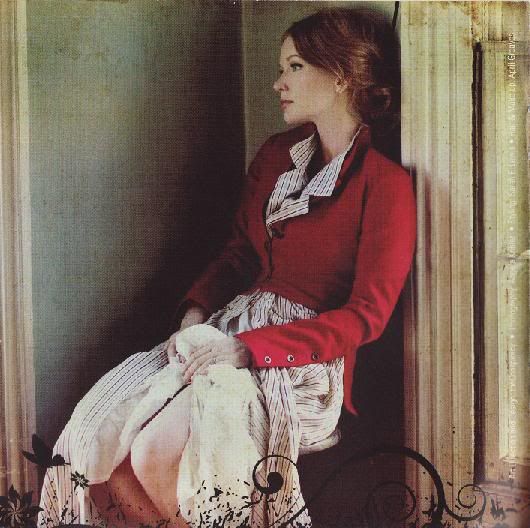 I love everything about this album, including the photo of Moorer as a contemporary Scarlett O'Hara.
By the way, Shelby Lynne and Allison Moorer are sisters. Musical talent and strikingly good looks run in this family.