I surprised my better half by announcing a few days ago that I'd like to go to a church service on Easter Sunday. She is a Christian but shares some of my distaste for institutional religion.
She asked which church. All I could say was one where the service includes music plus some pomp and ceremony. After a little discussion we agreed to attend the The Falls Church in Falls Church, Virginia -- maybe the only town in the U.S. named after a church.
The setting was appropriate for Easter, a mixture of the somber and an exuberant return to life. Lawrence Auster's passing was on my mind. The morning was cool, granite-gray clouds submitting rain droplets. But cadmium daffodils cut through the gloom, cherry trees wore their pink auras, forsythia flowers were tentatively emerging, the irises prepared for unfurling feathery purple petals.
The Falls Church (Episcopalian) is historic, although the interior is restored (I think it was used for a field hospital or army stable during the War Between the States). The style is a tasteful colonial, mostly painted white, but with a golden cross on the altar. Clusters of Easter lilies on either side further sanctified the atmosphere.
For me it was a little like visiting another culture, if not a foreign country. Although I felt a slight unease at first, I got into the spirit of the thing once the service began, even reading along with the congregation as they spoke traditional prayers (is that the right word?) such as the Nicene Creed. I am a skeptic about the "narrative," but sometimes that is less important than sharing words of reverence with believers.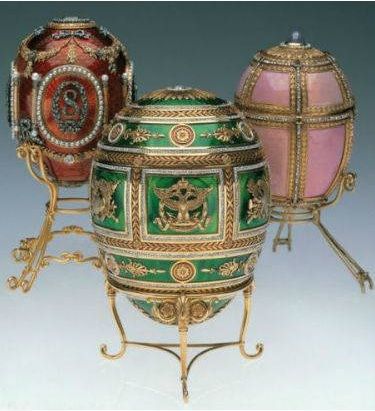 The Ministers and the People greet one another in the name of the Lord, the program booklet said. The greeting was done with warmth but also dignity -- no hugging strangers, just a handshake and "Peace be with you." "Peace be with you," I was happy to reply. I did not take communion; that would have been a false acknowledgement of a theology I don't believe in. (The Falls Church is nothing if not up to date: "Gluten-free wafers are available for those requiring them.")
Going to the Easter service was not inspiring, but I left uplifted after spending time with a large group seeking in their way, or ways, to connect with God. The cynical will remark, as they have for hundreds of years (and similar complaints were probably heard about Christian meetings in the 1st century), that for many it was simply a prescribed routine and a chance to dress to impress. Most of the women were stylishly and expensively kitted out. But love of ornament and love of God are not contradictory if priestly vestments and church architecture count. I leave that kind of spiritual bookkeeping to God; I'd rather take the congregants at their Word.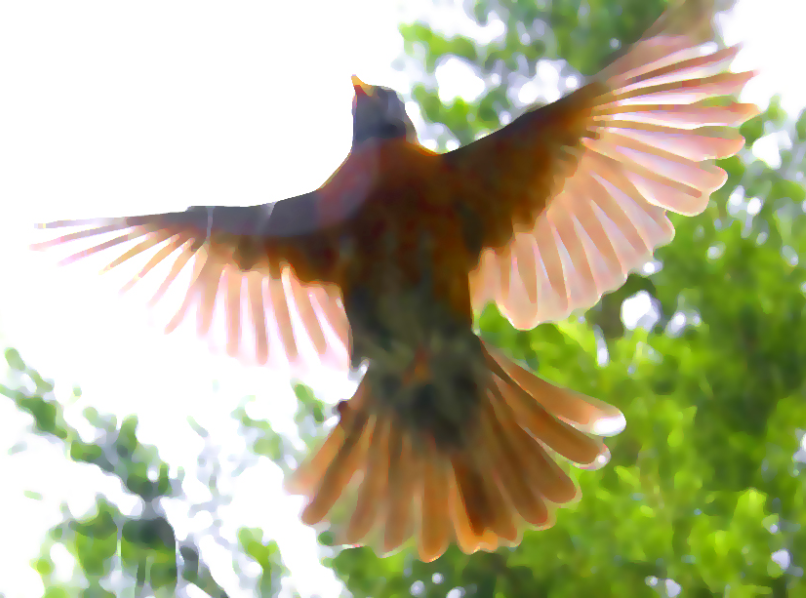 Around this time, I knew, preparations were being made for Lawrence Auster's funeral. I did not mourn unduly. He is alive with a greater consciousness than he knew on this side, and I hope he will attend his funeral and listen to what I'm sure will be fine tributes. (Many spirits communicating through mediums have described perceiving their own funerals.)
I respectfully disagree with St. Paul when he writes in his beautiful First Letter to the Corinthians that the last enemy to be destroyed is death. No. It will be the first to be destroyed, by passing through the gate and finding ourselves more alive than ever on the other side. You and I and everyone who lives will defeat death when we cross over.
The poet who wrote under the pseudonym Shakespeare was closer to the mark in one of his sonnets, which can be read as a message from the eternal soul to our limited personality on earth:
Within be fed, without be rich no more:
So shalt thou feed on Death, that feeds on men,
And Death once dead, there's no more dying then.