Baijiu, a Chinese liquor with a kick like a soccer player, may be the next trendy drink to be adopted by the cooler-than-you-or-me set in the rest of the world.
Move over tequila, here comes Chinese firewater. Baijiu, a flammable, pungent white liquor averaging a 110-proof wallop, is the world's most consumed spirit, but for the first time distillers are looking to develop export markets.





But Baijiu's punch makes it a tough sell in Western bar culture where people tend to drink on an empty stomach. So does its fuel-like odor and its aftertaste. But the history of regional drinks, such as Japanese sake, or Mexican tequila, shows that nearly any taste can be acquired.
Traditionally, it would seem, baijiu was sold in bottles suitable for slipping into an overcoat or having a quick nip in a dark alley:
That simply won't do if the liquid dynamite is to sit on the luminous shelf behind the bar next to Johnnie Walker Purple and the single malts. So the Chinese marketers have been busy working to overcome Fear of Baijiu through stylish bottling and packaging. They've come up with some that for flair might make perfume merchants envious: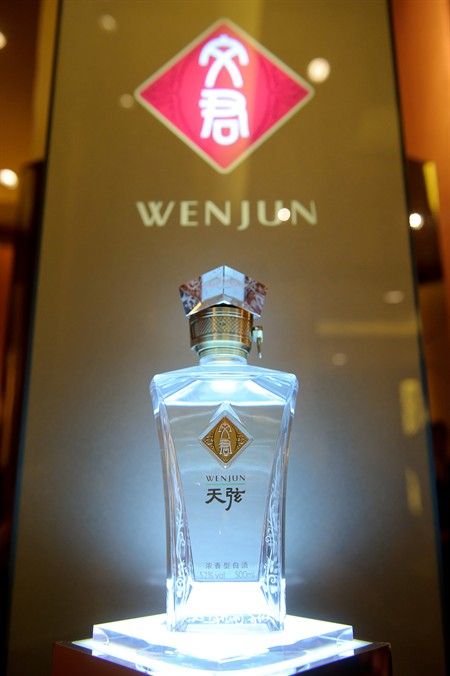 Today's mystique of the Orient. Opium
dens are so fuddy duddy.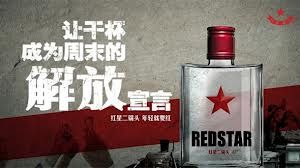 Nostalgic for the Red Guards? Ah, my friend,
Don't like rad? Have some trad.
According to the media descriptions, sinking a few tots of baijiu of an evening offers every prospect of leaving you in a sorry state the next morning. Even if you don't remember the prior night's carousing, though, you might recall the bottle that started it all.