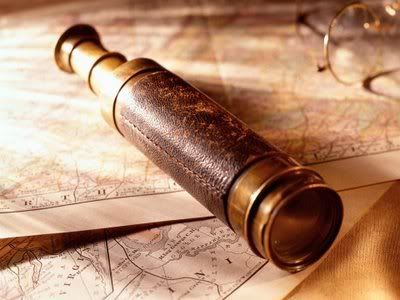 He had never written a book in his life, hardly had any published work to his name. When he finished his novel, he was assured by an Italian editor that it was unpublishable. Fortunately, someone else felt different, or we would not have

The Leopard

, perhaps the last best seller that was also a masterpiece. But that was 1958, and I'm not sure such a phenomenon could occur now.

The author, Giuseppe di Lampedusa, born into a family of Sicilian aristocrats (probably fallen on hard times), did not live to know that it sold 250,000 copies in Italy and many more elsewhere. It was also made into a big-budget movie, diverting in its way but superficial compared to its source.

I first read

The Leopard

more than 30 years ago, and was knocked out by it. I was pleased to find on re-reading it lately that my long-ago enthusiasm was legitimate (callow as I was back then, I had

some

taste!). Although the novel's setting is historical (Sicily during 50 years starting in 1860 with Garibaldi's army fighting in the background), Lampedusa was writing about what he knew intimately: the changes that time brings, but also the grip of the past, in memories collective and individual. Most of all, it is about Sicily, that not-quite-Italian land almost always ruled from afar, home of fierce honor and tears that have not dried since antiquity. Lampedusa probes Sicily's soul as Tolstoy did Russia's.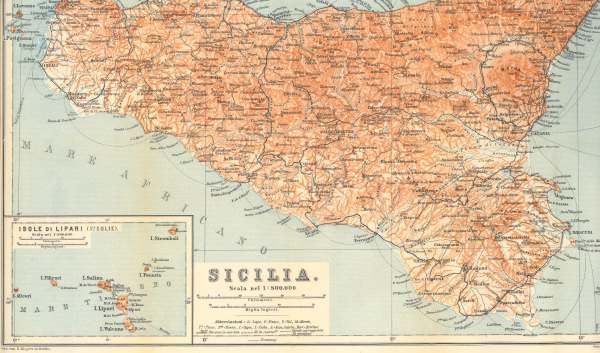 Don Fabrizio, Prince of Salina -- his family symbolized by a leopard on its coat of arms -- is already getting on in years when we meet him in 1860. He owns ancestral palaces in Palermo and somewhere in the south of the island, probably near Agrigento if I read the clues correctly. His world of exclusive privilege is ending as Garibaldi's victory brings down the old regime, and even in Sicily the landed aristocracy is losing out to
arriviste
businessmen.
In the hands of a lesser writer,
The Leopard
would be a milk bath of nostalgia for glorious wealth and taste, now decaying as howling barbarians close in. But Lampedusa is far too subtle to settle for any such easy contrasts.
Being a Sicilian through and through, albeit of elevated social standing, Don Fabrizio realizes the pretensions of the old order and the new. He is both deeply cynical and tolerant. He understands the invisible bonds of power, the Church, and age-old class relations that will remain regardless of changes of fortune and government. (Modernity and old ways go hand in hand. During my only visit to Sicily I saw, in the hill town of Mistretta, both flashy new cars and numerous donkeys carrying loads of cactus fruit and other cargo -- this in 1978.)
Don Fabrizio accepts it when his dashing young nephew, Tancredi, marries the beautiful but ill-bred daughter of an oafish rich businessman, even though he personally finds it distasteful. He keeps his peace with the awkwardly co-existing forces of the new regime based in northern Italy, which annexes Sicily by way of Garibaldi's revolutionary war, and also with the Pope's branch offices and their priesthood. Families dominate Sicilian life, and Don Fabrizio is the center around which the Princess, three unmarried daughters, and various retainers orbit. Yet they are not central to him. He's something of a loner, our Don Fabrizio: the family's dog, Bendicò, seems to claim his allegiance as much as his relatives.
The Prince is truly comfortable only in his study, where he observes with his telescope the nightly panoply of the heavens. In astronomy and the associated mathematical calculations that preoccupy him he finds his only glimpse of a world that is worthy to be loved.
Lampedusa's prose is supple, poetic, but with a touch of irony that never turns bitter. (For the English version, he had an expert and artistic translator in Archibald Colquhoun.) Amid dozens of striking, though not overtly dramatic, incidents there is one set piece that everyone who reads the book remembers: At Donnafugata, the Salina country palace, Tancredi and his fiancée explore forgotten room after room where the dust of centuries cloaks objects of beauty and mystery. And I venture to predict that the novel's very last paragraph will haunt you (don't
dare
skip ahead and peek!).
Almost every page has words that are tempting to quote. I'll settle for these, describing the scene at a ball given in Palermo by one of the city's ruling families, to which Don Fabrizio and his family have been invited:
The ballroom was all golden: smooth on the cornices, uneven on the door frames, in a pale, almost silvery design against a darker background on the door panels and on the shutters annulling the windows, thus conferring on the room the look of some superb jewel case shut off from an unworthy world. It was not the flashy gilding which decorators slap on nowadays, but a faded gold, pale as the hair of Nordic children, determinedly hiding its value under a muted use of precious material intended to let beauty be seen and cost forgotten. Here and there on the panels were knots of rococo flowers in a color so faint as to seem just an ephemeral pink reflected from the chandeliers.

That solar hue, that variegation of gleam and shade, made Don Fabrizio's heart ache as he stood black and stiff in a doorway: this eminently patrician room reminded him of country things; the chromatic scale was the same as that of the vast wheat fields around Donnafugata, rapt, begging pity from the tyrannous sun; in this room too, as on his estates in mid-August, the harvest had been gathered long before, stacked elsewhere, leaving, as here, a sole reminder in the color of stubble burned and useless now. The notes of the waltz in the warm air seemed to him but a stylization of the incessant winds harping their own sorrows on the parched surfaces, today, yesterday, tomorrow, forever and forever. The crowd of dancers, among whom he could count so many near to him in blood if not in heart, began to seem unreal, made up of that material from which are woven lapsed memories, more elusive even than the stuff of disturbing dreams. From the ceiling the gods, reclining on gilded couches, gazed down smiling and inexorable as a summer sky.