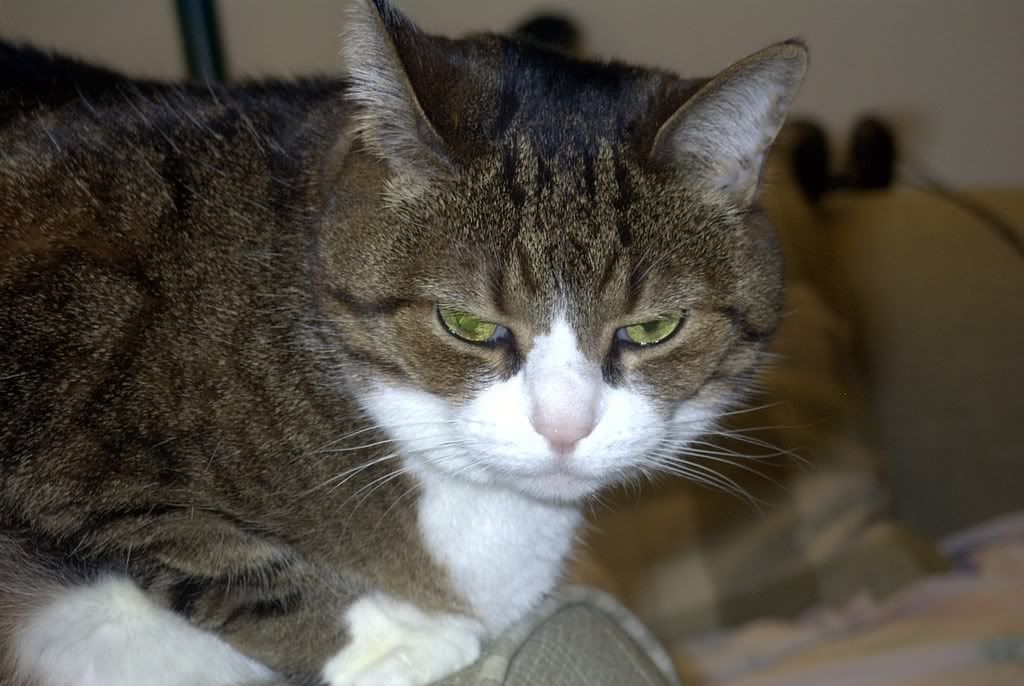 We got the dreaded word today: cancer. There was no more that could be done for her except see to it that she left this life easily and would not suffer.

She lost interest in eating. She chose to spend last night in the cat carrier, which she always used to hate, as if she expected to travel to the veterinary hospital today. In retrospect, I think she knew it was time to go. Animals seem to have precognition about things like that.

Goodbye for now, Chessie. You have given me much happiness, and I hope I have returned the favor.

I don't understand much about how it works when animals cross over, but I think she will be there on the Other Side to greet me when my turn comes. Looking forward to seeing you again, girl.