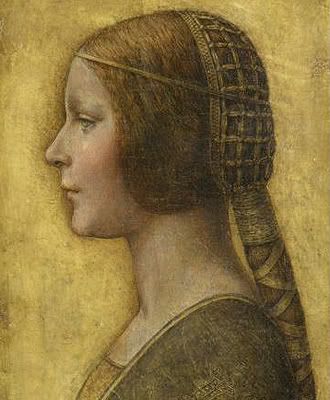 The first discovery in a century of a Leonardo da Vinci painting has been announced.
The ID seems fairly certain if, as the announcement says, it literally has da Vinci's fingerprint preserved in the paint. Of course, the Old Masters had workshops and sometimes only painted part of a picture or applied the finishing touches, so there are vague borderlines in attribution that will always be controversial.
But most of us can leave it to the scholars to debate such things, and just be happy that this has surfaced. The portrait certainly has Leonardo's refined sensitivity, a profile that combines tenderness and intelligence. What a lovely reminder of the heights artistry can achieve.