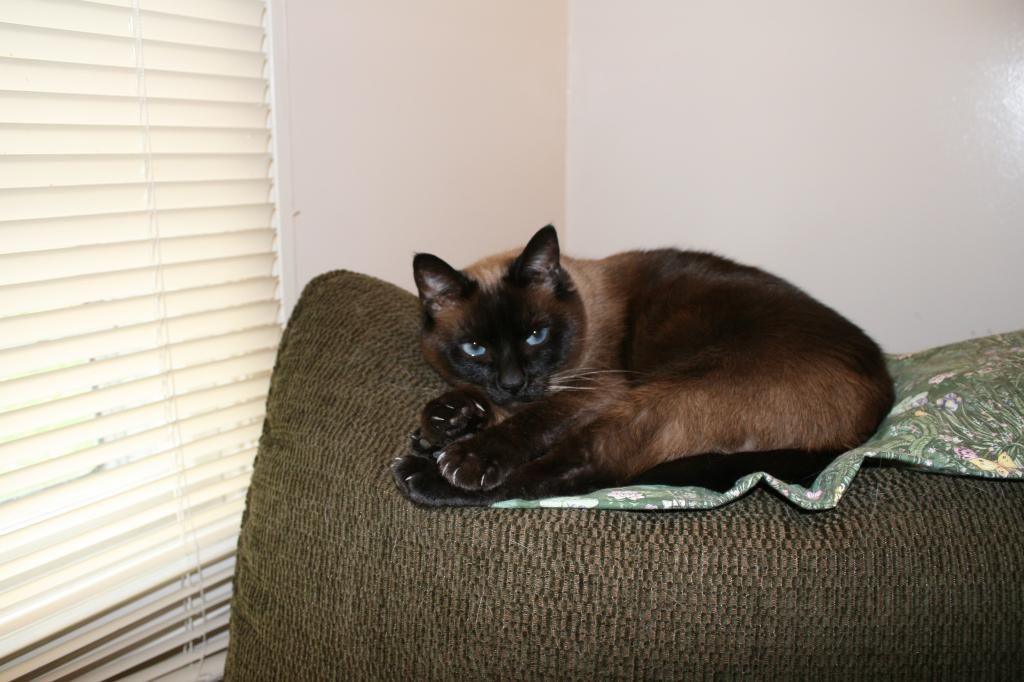 When I play with my cat, who knows whether she is not making me her pastime more than I make her mine?
Michel de Montaigne
Cosette likes to be massaged all over. Especially her head and tummy. Sometimes she even purrs in anticipation.
Often when I'm lying in bed reading, she settles down next to me and reaches for me with her paw to signal she wants attention. If she doesn't get it immediately (which she usually does) she curls up and rests her head against me.
These appear to be loving gestures, but of course they could be no more than peremptory demands for sense gratification. They are not evidence that cats can love. But there is other evidence.
It occurred to me the other day that there is nothing I can do for her in the way of stimulation that she couldn't do for herself. Cats are liquidly supple. She could caress her own head, knead her back or stomach.
Why should she so crave my touch? I can think of only one reason: she wants the knowledge (and for a cat, touch is absolute knowledge) of connection with someone close to her. Another being to whom she is deeply attached.
Am I stretching a point to say that she loves? Some might think so. I don't.