To me, depression in a woman makes her more attractive.
Below are some examples of photos illustrating depression, from journalism and advertising.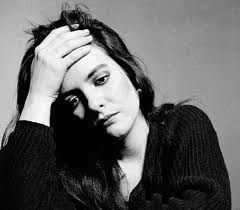 The women are probably all professional models and not really depressed, but that's beside the point; they're asked to look depressed. And that adds its own strange allure.
Why? For one thing, they're not smiling. Nothing wrong with smiling if it stems from a real emotion, but that isn't behind most of the smiles you see. Usually a smile is a mask. At most, a signal: I'm not going to hurt you. Relax, feel good, buy.
More important, a woman whose face speaks depression is looking inward -- rare in our culture, and not encouraged outside of psychotherapy. She is more in touch not only with sadness, but with the human condition, than the obsessively "positive" role models we see in most adverts.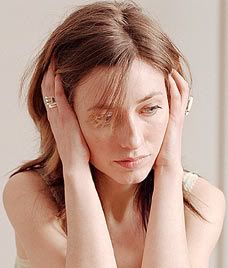 Depression can be a dreadful experience. But like so much that feels bad, it can help develop humane values, showing the futility of so much that our culture offers us promising to make us happy. Even a partial detachment from the illusive quest for fun and excitement is a step in the right direction. Sometimes depression turns us toward the world of spiritual experience, which ultimately transcends all worldly pain.
I suppose all these ladies would still be lovely laughing their heads off. But I am more drawn to them in their isolation and hurt, as they struggle to build character to fit them for the tempests of this world. A special beauty is in that.