In keeping with

Reflecting Light

's vacation from politics, we have called in our Soft News editor for a fashion article.


Estelle Globule-Marks and Mbukini "Pinky" Kolumubu
model latest kit at Fireperson Fashions 09
Fire departments around the U.K., tired of hearing public complaints about women firefighters being given affirmative action preferences, are rebranding their services with a
new, stronger image
in facewear.
"Bloke or not-bloke? It's all in the eye of the beholder," said Cmdr. Michael Toweller of the Chipping Sodbury Fire Suppression Force. "Now shut your gob and let us get on with it. Public relations is Job 1."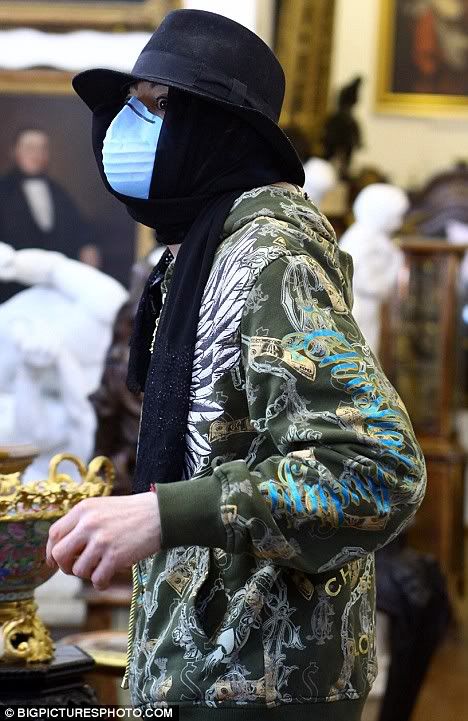 Michael Jackson steps out in anti-Swine Flu attire.
That's one flu over the cuckoo's nest!
Michael Jackson, in London for a series of concerts, said through a publicist: "Rumors that I have converted to Islam are categorically untrue. Pork is excluded from my diet only because of Swine Flu and because I intend to maintain my physical and mental purity. I am only here to raise money for Flu Aid 09, and my mask is a symbol to raise public consciousness of the threat of Global Flu Warming."