We are the dead. Short days agoWe lived, felt dawn, saw sunset glow
,
Loved, and were loved, and now we lieIn Flanders fields
.
— Lt. Col. John McCrae (1872–1918)
The remains of the English dead who fell in the Great War still rest serene in Flanders fields. Not so fortunate are some of their countrymen in the land that was once their home.
This is the former burial yard of St. John the Evangelist and Apostle Church in Manchester, England. The earth moving machine is digging up and destroying old grave markers surrounding the Victorian Gothic house of worship. (Tip of the hat: Philip M. at
View from the Right
.)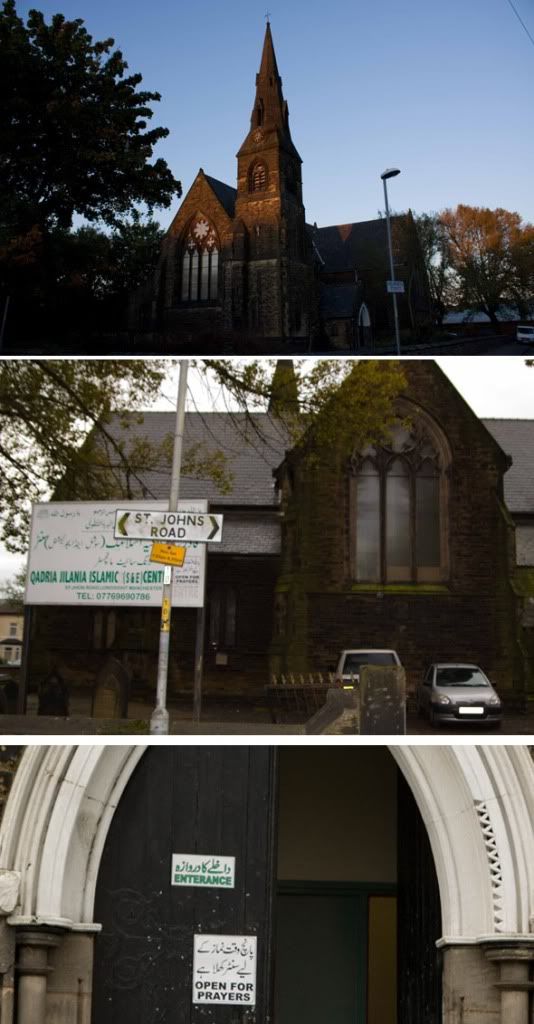 The former church is now a mosque. No infidel tombstones will be permitted to mar the property. They are not being moved, just crushed into rubble.
John McCrae, who died while serving King and Country, ended his poem:
Take up our quarrel with the foe:
To you from failing hands we throw
The torch; be yours to hold it high.
If ye break faith with us who die
We shall not sleep, though poppies grow
In Flanders fields.